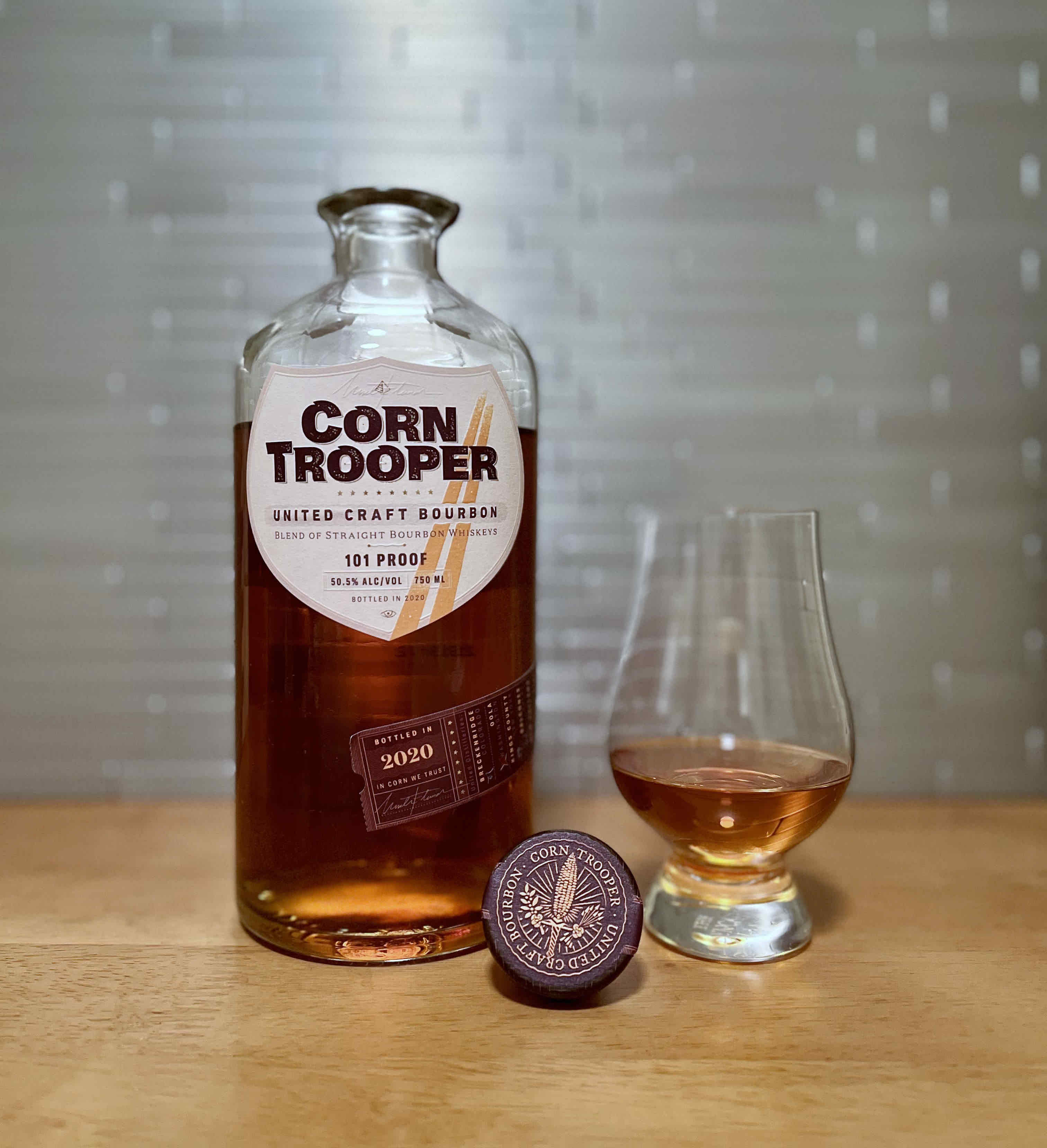 Corn Trooper – 2020 United Craft Bourbon from Flaviar brings together seven craft distillers on this blended whiskey.
Blended whiskies are nothing new but one that's a bit more innovative is Corn Trooper – 2020 United Craft Bourbon. Exclusively from Flaviar, the online spirits shop, Corn Trooper brings together seven craft distilleries from seven states with seven different characteristics to create one unique bourbon!
In creating its first bourbon, Flaviar's Master Blender, Grisa Soba, brought together seven American craft distillers from Seattle to New York. The lineup of distillers includes OOLA Distillery (WA), Breckenridge Distillery (CO), Balcones (TX), New Holland Brewing (MI), High Wire Distilling (SC), Hartfield & Co. (KY), and Kings County (NY).
Soba, whom also happens to be Flaviar's co-founder, led the blending of these seven bourbons that ranged in age from two years to twelve years to create Corn Trooper. In gathering these seven bourbons, Soba set out on a cross country adventure to find the perfect ones to go into Flaviar's inaugural bottle.
Once the bourbons were selected, he then converged in Shoreham, Vermont where the blending took place. The creation known as the "Guardian of Bourbon" sits at an impressive 101 proof.
We sampled Corn Trooper in a Glencairn Whisky Glass. The appearance of this blended bourbon is a dark amber color and offered a bit of legs from swirling it in the glass. Its nose is full of a caramel and maple syrup with a bit of oak. With the name of Corn Trooper, its not as sweet as anticipated. There's plenty of cinnamon, a bit of ginger and brown sugar that leads into a faint bit of mint. Corn Trooper finishes with a warm spice that pleasantly fades into the distance.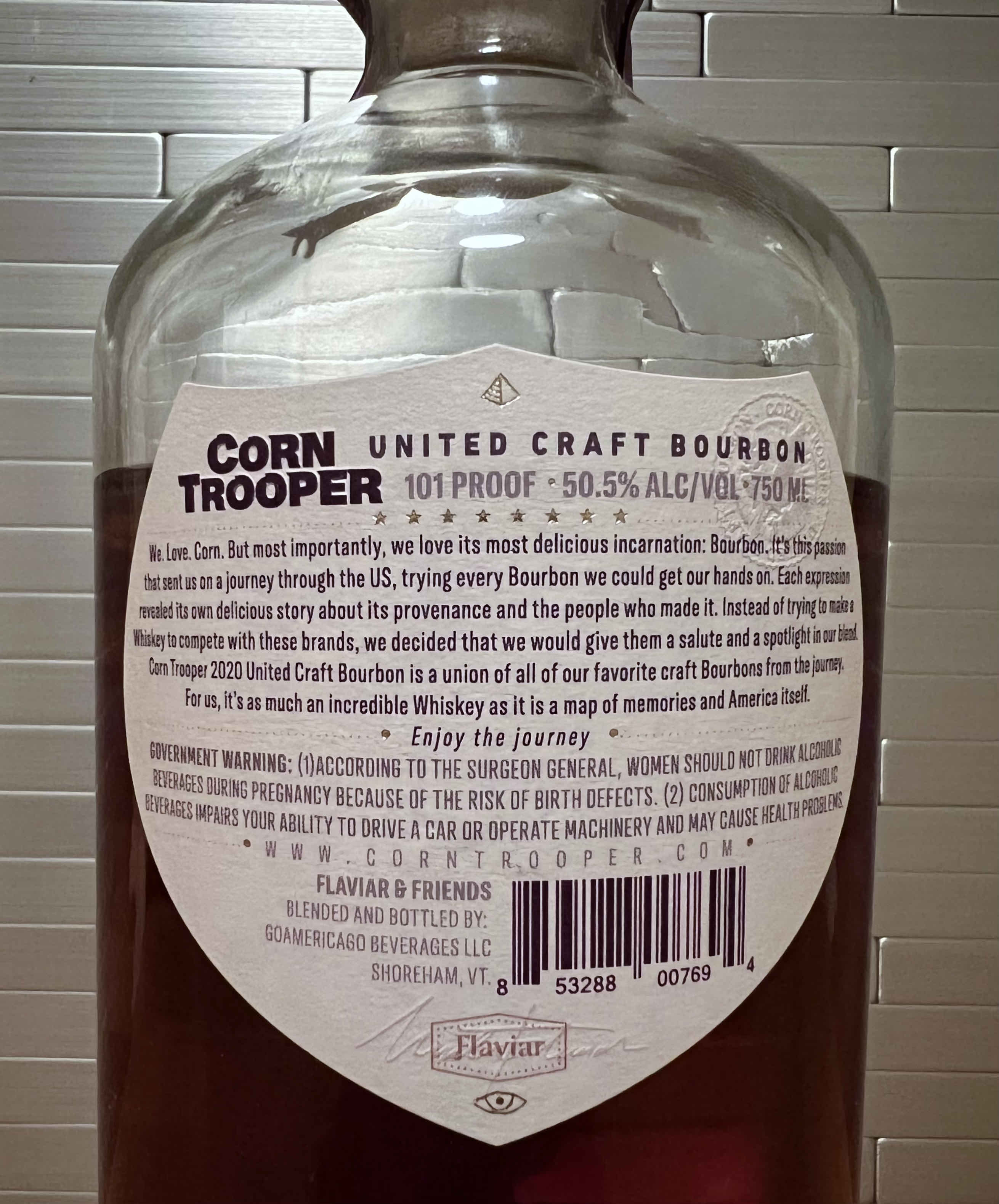 The back label on a bottle of Corn Trooper – 2020 United Craft Bourbon.
Corn Trooper is a decent bottle of bourbon that is not available in retail stores, only through mail order. Flaviar is part spirits club and part online spirits retailer and the only way to purchase a bottle of this blended bourbon. Both members and non-members can purchase bottles from its website. Some of these bottles that are available for purchase, such as Corn Trooper, cannot be found in our local market and can easily be ordered online. If you're interested in joining Flaviar, use this CODE to receive a free bottle for signing up!
A portion of the proceeds from the sale of Corn Trooper will be donated to the Michael James Jackson Foundation for Brewing & Distilling. With the first batch of Corn Trooper, Flaviar will sponsor a training in distilling for one trainee from an underrepresented group and help them start a career in the spirits industry.
Corn…