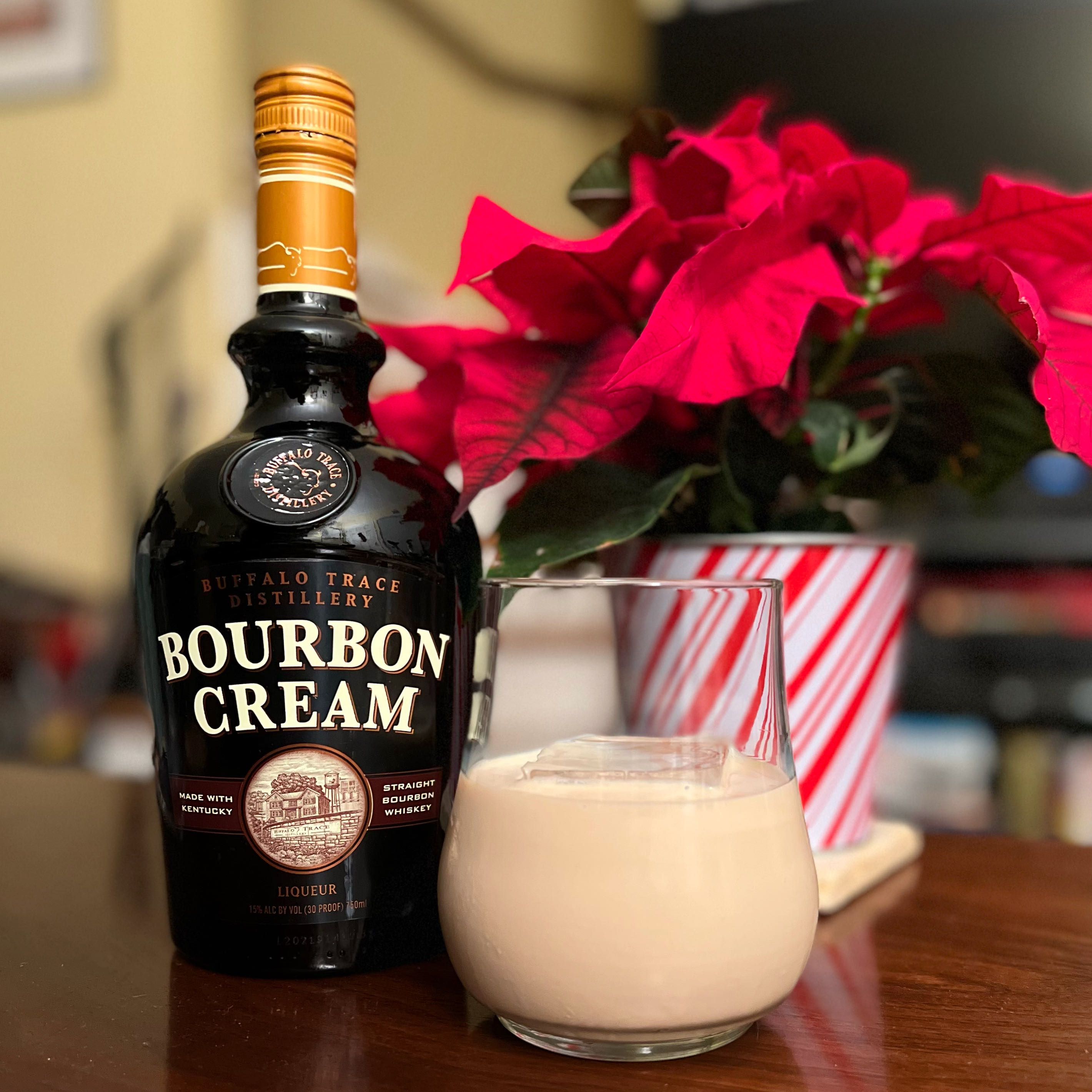 A perfect after dinner drink, Bourbon Cream from Buffalo Trace Distillery.
With both Christmas and New Year's rapidly approaching, one unique bottle of bourbon to have on hand is Bourbon Cream from the award-winning Buffalo Trace Distillery.
Most imbibers are well aware of Baileys Irish Cream, but there are a few alternatives out there, including Buffalo Trace Bourbon Cream. Where Baileys is made using Irish Whiskey, Buffalo Trace uses its bourbon as the base spirit. To make these liqueurs, the bourbon or whiskey is infused into to cream to keep it from curdling. Therefore, it's better to keep these bottles refrigerated upon opening. Shelf life varies, but we've heard that Bourbon Cream, once open, will last the better part of 12 months.
The bringing together of bourbon and cream is an excellent and tasty proposal with so many various ways to serve the 30 proof Bourbon Cream. Likely the simplest way is to serve it straight on a large cube. It's also a great addition to your weekend morning coffee…or weekday coffee, who's judging? When mentioning coffee, let's not forget a cup of hot chocolate. Maybe even adding it to some fine craft root beer and a scoop of vanilla ice cream for a decadent adult root beer float. To kick it up a notch, adding a shot of Buffalo Trace Bourbon is a novel idea!
Bourbon Cream is smooth and rich that's full of chocolate, caramel and vanilla. It is sweet, but less sweet than Baileys and also seems to have a bit more alcohol presence even though the proof is less than that of Baileys that sits at 34 proof.
When it comes to making some tasty drinks with Bourbon Cream, Buffalo Trace provides a few recipes on its website. One that caught our eye is its Bourbon Cream Tiramisu Shots. The recipe is fairly simple and is listed below.
Bourbon Cream Tiramisu Shots
Ingredients
1oz Bourbon Cream
1oz Wheatley Vodka
½oz Coffee Liqueur
Instructions
Add vodka and coffee liqueur to a shaker filled with ice and shake. Strain into a shot glass. Carefully pour Bourbon Cream over the back of a spoon into the shot glass to create a layered effect. Garnish with whipped cream and a sprinkling of cocoa powder. Enjoy responsibly!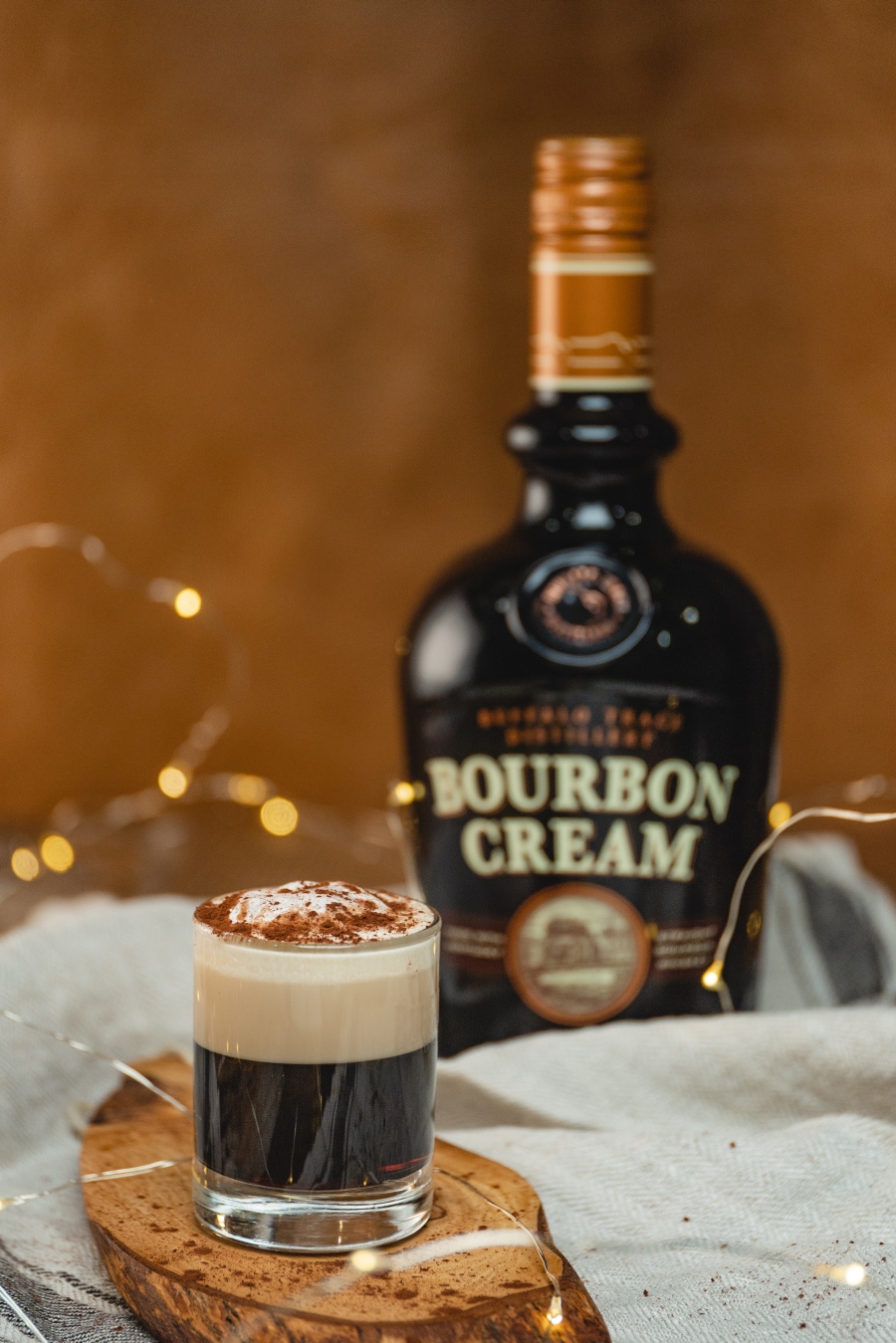 image of Bourbon Cream Tiramisu courtesy of Buffalo Trace Distillery
Buffalo Trace Bourbon Cream is available in 50mL and 750mL bottles throughout Oregon retailing at $2.50 and $19.95 respectively. Bottles can be located in Oregon by visiting the Oregon Liquor Search.
About The Author
DJ
D.J. is a Portland, Oregon based writer that spent his formative years in the Midwest. With over 25 years under his belt of drinking beer at festivals across…