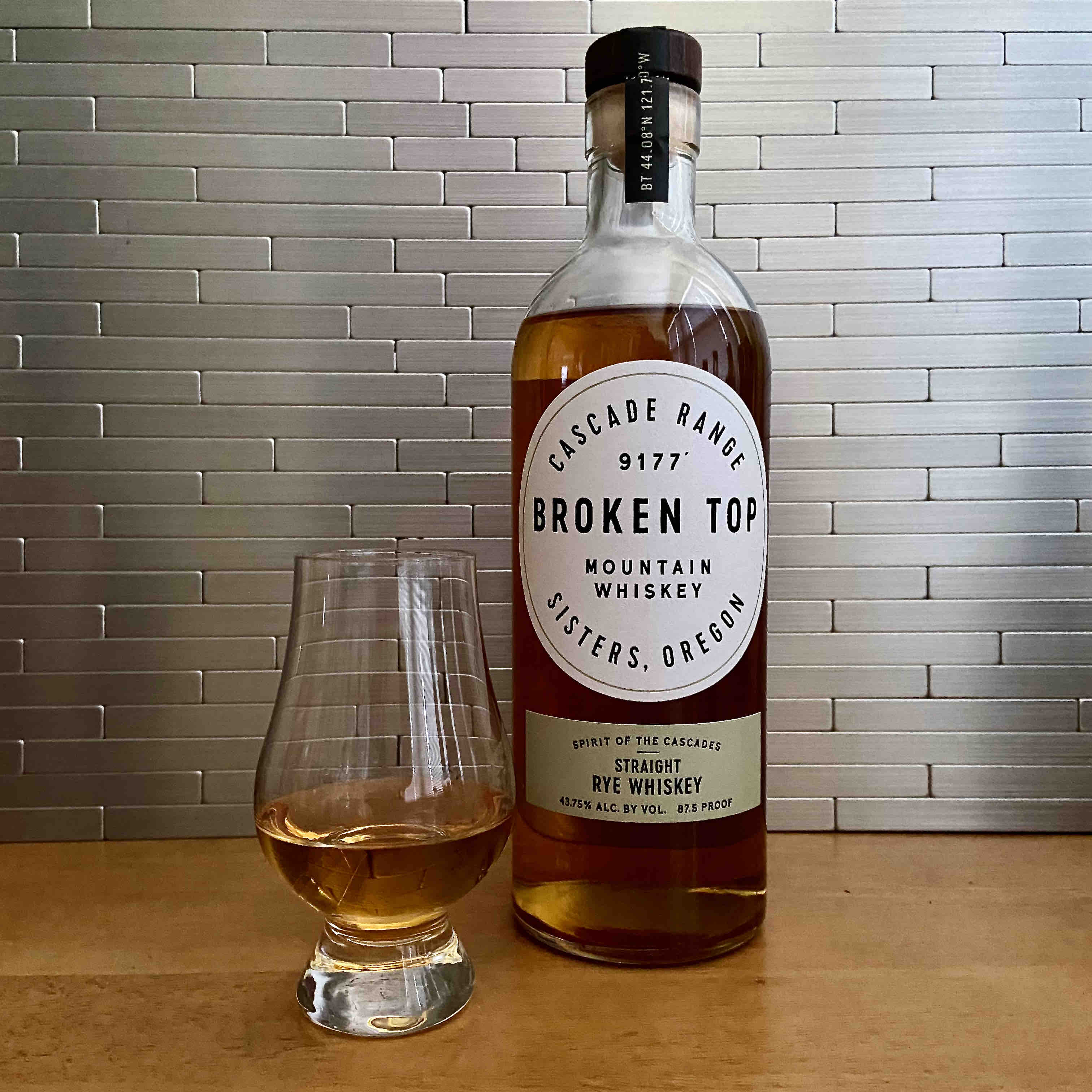 A Glencairn glass of Broken Top Straight Rye Whiskey from Sisters, Oregon.
Cascade Spirits from Sisters, Oregon has branched out with its revamped lineup of Broken Top Whiskey. Currently this brand of whiskey offers three options – Straight Bourbon Whiskey, Straight Rye Whiskey, and 113 Proof Straight Bourbon Whiskey.
We first learned about Broken Top Whiskey from viewing many advertisements of its whiskey across various social media platforms and the brand piqued our interest. Today we take a look at its rye whiskey offering, Broken Top Straight Rye Whiskey.
About a year ago, Broken Top rebranded and updated its labels. The distiller removed its scenic landscape label for one to be replaced that's a bit more retro and one that stands out more prominently on the shelf. The update does give it a more refined, classy appearance. The distiller also expanded its lineup to include Straight Rye Whiskey.
Broken Top takes its name from a glacially eroded complex stratovolcano in the Three Sisters Wilderness just south of Sisters, Oregon. This mountain town of Sisters is also home to the distillery, where it packages its whiskey.
We are inspired by the mountain range that surrounds our distillery. Our namesake, Broken Top, lies in the eastern segment of Oregon's Cascade Range. An extinct stratovolcano, Broken Top's distinct jagged silhouette is the result of glacial erosion. Our water source is naturally filtered through thousands of feet of porous volcanic rock inside the Cascade Mountains. The arid conditions and fluctuations temperatures, unique to the region, infuse each bottle with the essence of the High Cascades. – Broken Top Whiskey
Broken Top Straight Rye Whiskey is born and aged in the state of Indiana at an undisclosed distillery. Most likely its MGP, a large distiller that is known for producing various whiskies including a large amount of rye whiskey.
It is there in Indiana where Broken Top Straight Rye Whiskey begins with a high rye mash bill. Then its aged in new, charred American Oak Barrels for two years before being transported to Sisters, Oregon. Once in Oregon, it's cut with pure Pacific Northwest water from the Cascade Range to reach its 87.5 proof and packaged in 750mL bottles that retails at $39.95.
Broken Top Straight Rye Whiskey pours a light caramel appearance that leaves a bit of legs in Glencairn glass. Aromas of spice, vanilla and a touch of citrus is evident as the glass is brought to the nose. Then flavors of creamy spice with oak, vanilla and come forth. After a second sip a bit of smoke flavor is faint on the back of the mouth. It finishes with a pleasant spiciness that lingers on the palate for a bit that made us waiting for another sip!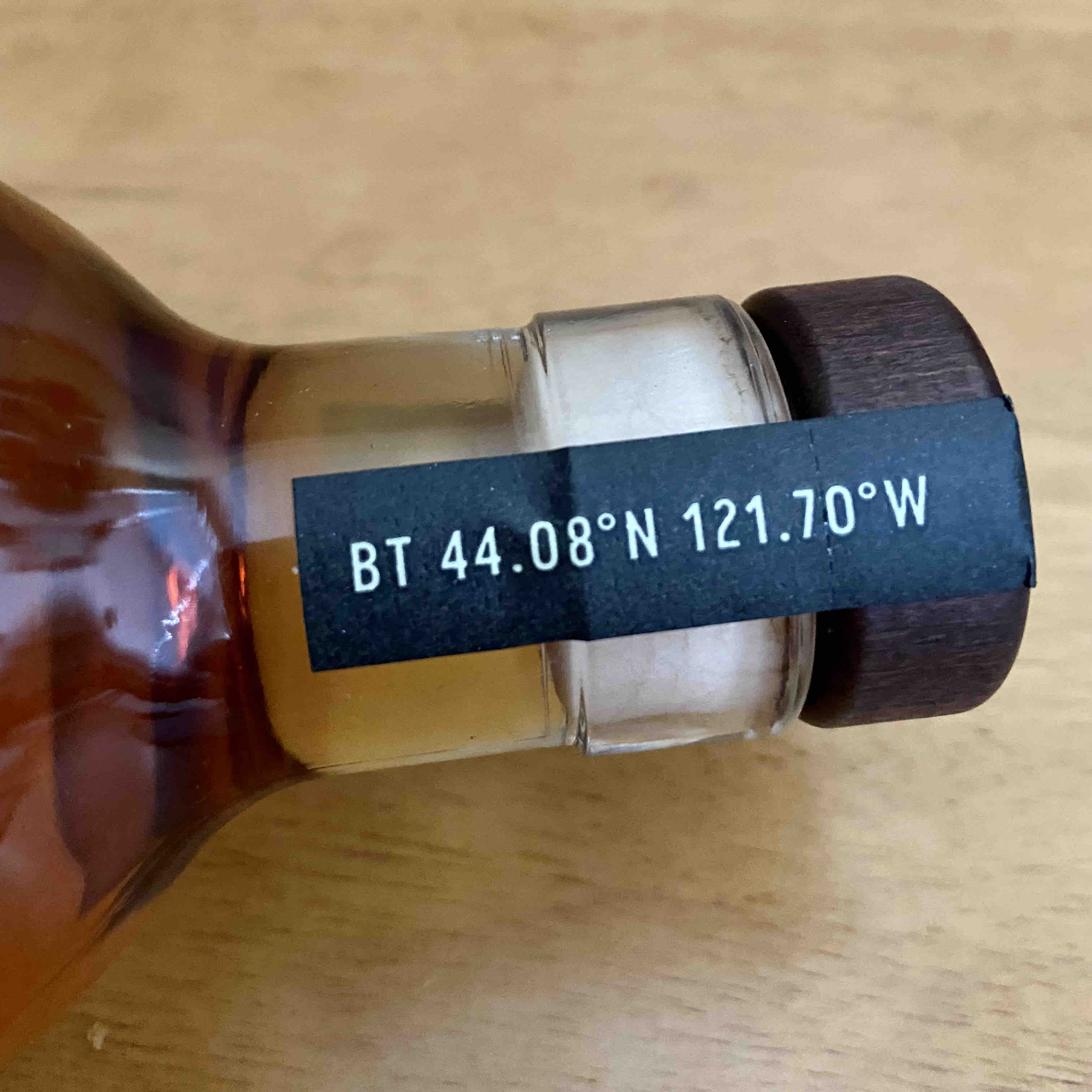 Continue reading