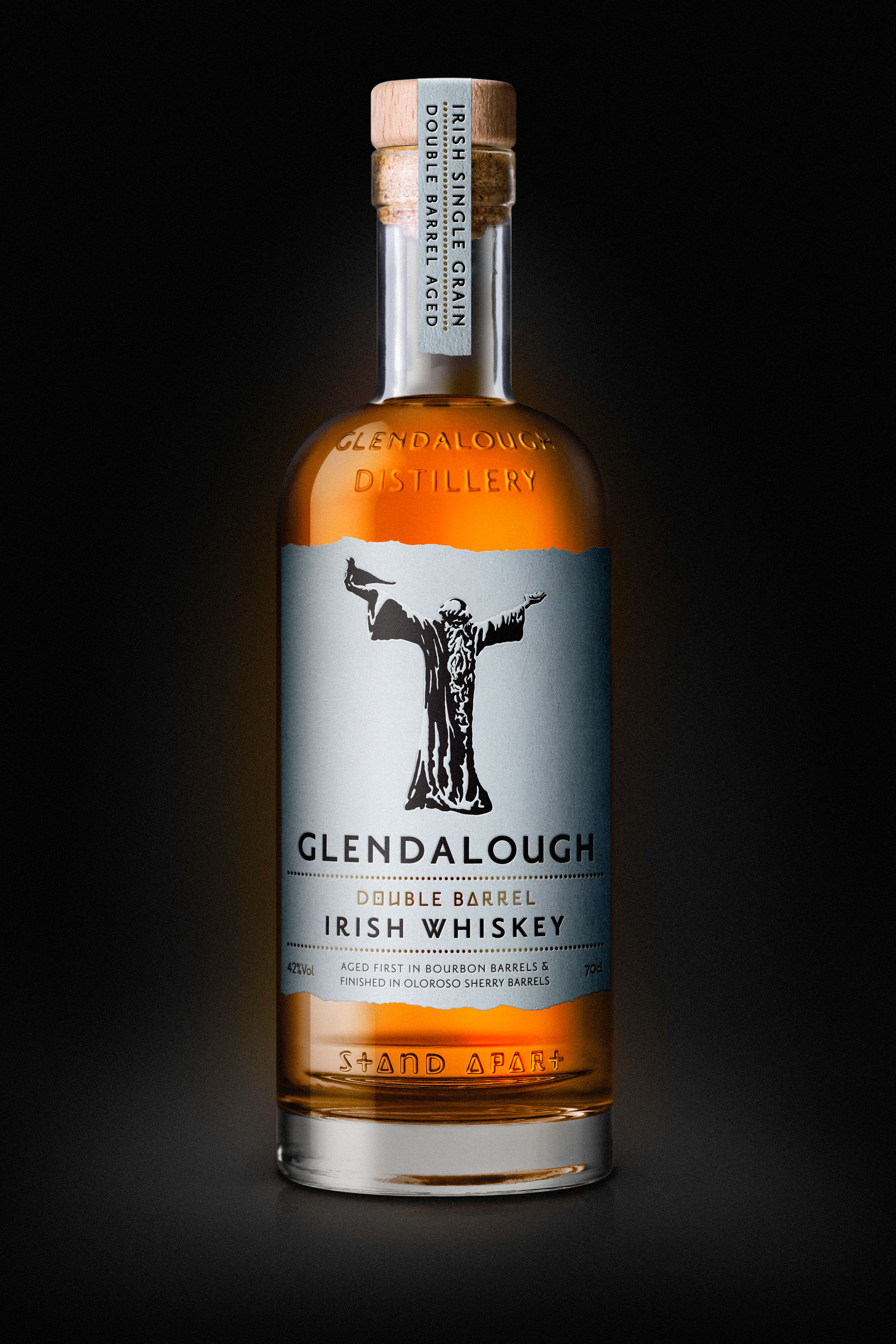 Though just a bit over a decade old, Glendalough Distillery (pronounced glen-da-lock) has been earning some nice distilling awards as of late. Most recently the distillery was awarded Icons of Whisky Ireland Sustainable Distillery of the Year 2021.
Founded in 2011, Glendalough Distillery is one of Ireland's newer craft distillers that began distilling the traditional Irish spirit Poitín. Since then, the distillery has been producing an array of spirits from gins to whiskies, all in the backdrop of Ireland's legendary Wicklow Mountains. Its spirits make their way into the U.S. via its importer, Mark Anthony Crafted Spirits.
Glendalough Double Barrel Irish Whiskey is the distillery's entry level whiskey. This single grain whiskey has been aged for at least three years in Bourbon casks before being transferred into Oloroso Sherry casks from Montilla, Spain. It is then bottled in 750mL bottles at 84 proof.
The whiskey pours a bright golden color and upon bringing the Glencairn glass the nose is a bit sweet with a touch of honey, vanilla and slight bit of oxidation. The palate is pleasant and light with a bit of fruit, maybe a zest of citrus and fairly easy drinking. We found it be enjoyable poured neat as it allows for a fuller flavor and pleasant finish. It would be interesting to try Glendalough Double Barrel Irish Whiskey at cask strength.
Glendalough Double Barrel Irish Whiskey has a suggested retail of $34.99 and can be found in Washington State. To locate a bottle use the Glendalough Distillery Finder.
About The Author
DJ
D.J. is a Portland, Oregon based writer that spent his formative years in the Midwest. With over 25 years under his belt of drinking beer at festivals across America and the world, he has developed a strong appreciation and understanding of craft beer and the industry that surrounds it. He can be found in any of the great breweries or beer bars that make Portland the best beer city in the world. His writing can also be found in the archives of Northwest Brewing News and can be followed on Twitter and Instagram at @hopapalooza.