Curious on how to pair your favorite salads with wine? Look no further: here's a peek into some fun pairings for the "I don't feel like cooking, let's have a salad" nights.
When it comes to wine and salad, confusion can sometimes rear its ugly head. There are so many factors one must consider. First, there are the veggies, and then you have cheese, and oh dear… bacon bits.
Well, it turns out the key is in the dressing.
When it comes to wine pairing, it's (almost) always about the sauce.
Wine and Salad Dressing
Creamy richness paired with more creamy richness… mmm.
Classic Ranch Salad
Perfect Match: California Chardonnay
Why It Works: A buttery, lush Chardonnay will be a match for the creamy, tangy ranch dressing slathered on iceberg lettuce. Tossed salads are a classic "let's throw together whatever's in the fridge" meal. So why not pair them with a wine that's very likely right next to it in the refrigerator?
Pinot Grigio, it's time to step it up a notch.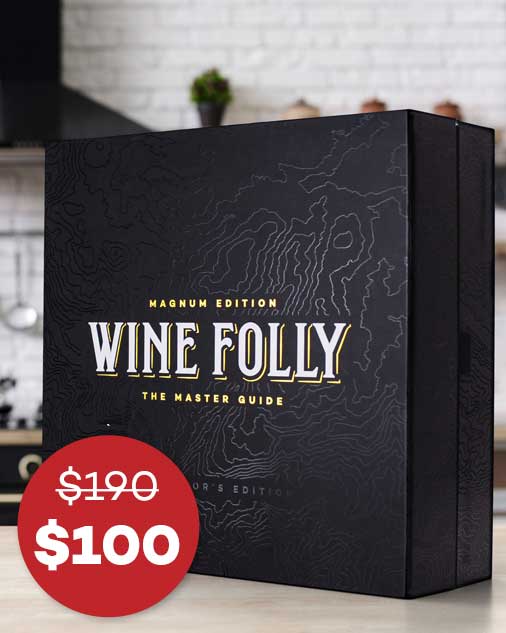 The Ultimate Holiday Gift Set
⭐⭐⭐⭐⭐ Over 100 five-star reviews, One of our all-time best sellers
Antipasto Salad with Italian Dressing
Perfect Match: Italian Verdicchio
Why It Works: A savory wine with high acidity and citrus notes, Verdicchio is perfect to go with an herbal Italian dressing. It also pairs wonderfully with the tomatoes, mozzarella, and cured meats you're likely to find in an Antipasto salad.
Caesar Salad
"poo-yee foo-may" or, in other words… Sauvignon Blanc!
Perfect Match: French Pouilly-Fumé
Why It Works: With citrus and mineral notes, Pouilly-Fumé (or some other tasty French Sauvignon Blanc) pairs gracefully with seafood (even the anchovies you'll find in a Caesar). Plus, its light body won't overpower the delicate romaine greens in the process.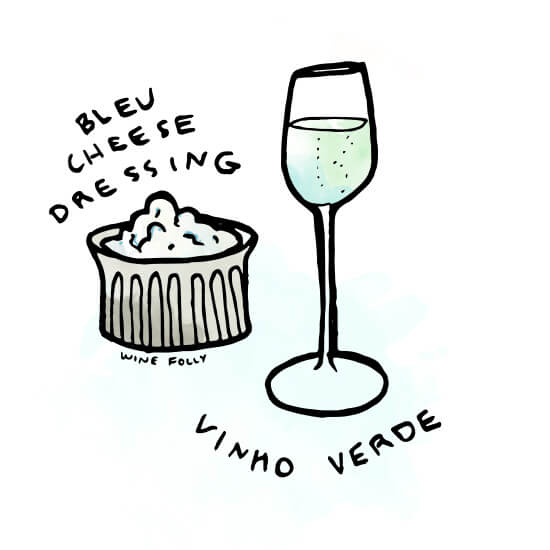 Never in history has iceberg lettuce tasted this good.
Wedge Salad with Bleu Cheese
Perfect Match: Portuguese Vinho Verde
Why It Works: Vinho Verde is a tropical fruit-powered delight, which makes it an odd choice for a big, bombastic wedge salad. However, this wine often has a slight hint of sweetness (and spritz), which brings out the creamy factor in bleu cheese, making the salad pop.
Vinho Verde is a wine region in Northern Portugal that specializes in grapes like Albariño and Loureiro, which are delightful alternatives to your typical Pinot Grigio.
Spinach Salad with Walnut, Cranberry,…