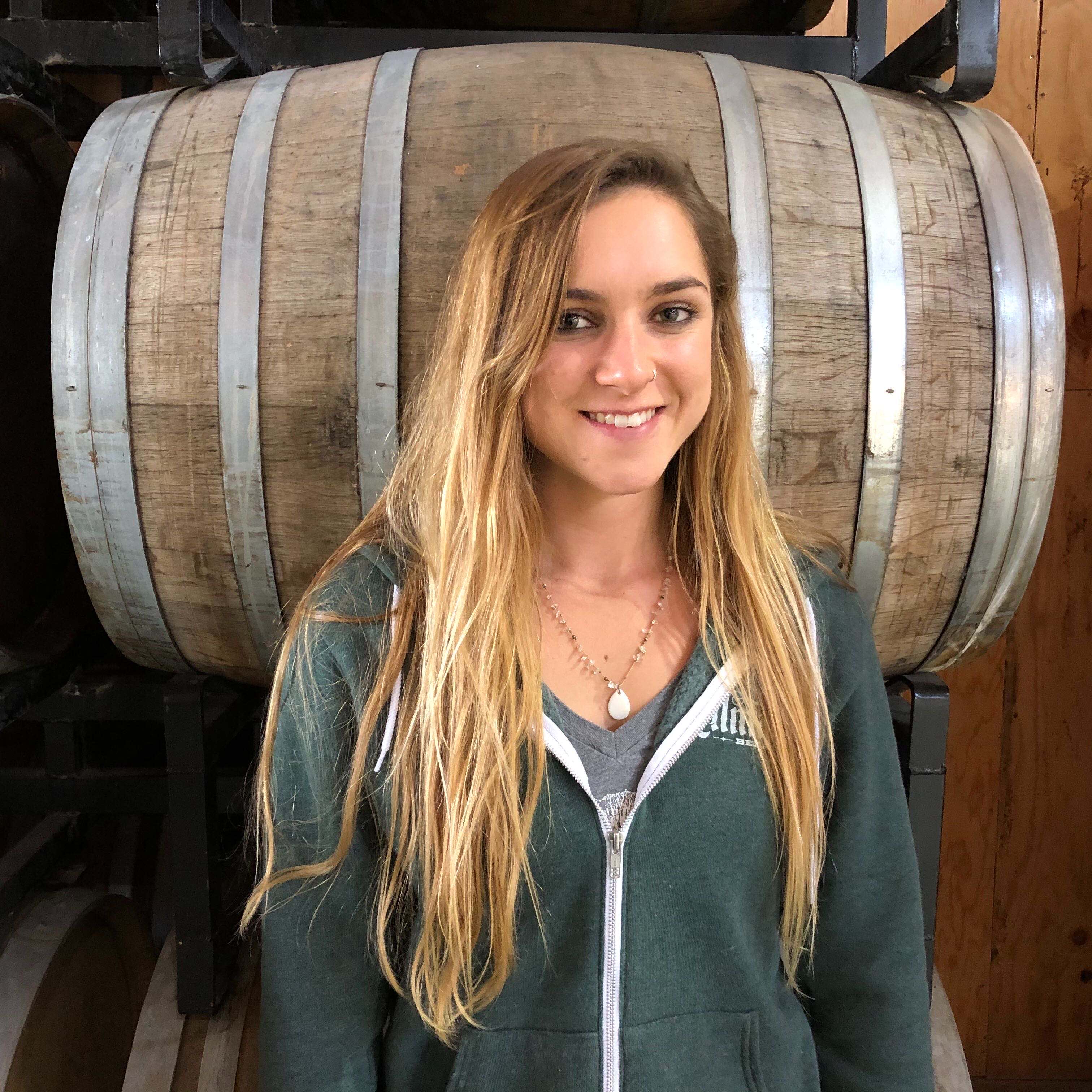 image of Karina Mohan courtesy of Sasquatch Brewing
Sasquatch Brewing has hired a new head brewer to take over the reins at its breweries here in Portland. Karina Mohan has joined the team at Sasquatch Brewing and New West Cider. She replaces the recently departed Ryan Nicholai who is going into a new sales career.
Karina began her adventure in brewing while in college as she and her roommate dabbled in homebrewing. She changed her course of study from economics to attend Central Washington University where she enrolled in a one-year certification program covering the science and business of brewing.
While at Central Washington University she began working at Iron Horse Brewery in Ellensburg, Washington and eventually made her way into the brewhouse. From there she spent time at Fifty Fifty Brewing in Truckee, California. Now she has made her way to the Rose City to begin a new endeavor at Sasquatch Brewing.
Here's the Q&A with Karina that was provided to us by Sasquatch Brewing…
Q: Tell me about your career up to this point and what made you want to get into brewing.
A: I first began homebrewing with a roommate back in college and that's what got me into it. To a young college student, legal drinking age of course, there's a certain allure to making your own alcohol. When I was graduating, I didn't know what I wanted to do, but brewing always put me at ease. For a few hours, I wasn't concerned with figuring out what I was going to do with my life. I could spend the day listening to albums, totally immersed in brewing. No brew ever felt like a waste of time as long as I was learning something new.
So instead of going into economics, I went to Central Washington University and did a one year certification program covering the science and business of brewing. What I liked most was how two people can approach brewing the same beer in two very different ways. During that program I started working at a brewery and have been doing it professionally ever since. I've  worked at breweries specializing in barrel aging, mixed culture sours and IPAs. I feel quite privileged to have learned from a lot of talented individuals.
Q: What are your passions outside of brewing?
A: Anything related to fermentation – especially hot sauce! Kayaking. Tie dying. Music. I play the flute – I got into that in fourth grade and never stopped. My roommate and I set up a little recording studio in our place and started sampling different instruments and making some music.
We're very excited to welcome Karina to the Sasquatch & New West crew and stoked to see what innovations she brings to our drink rotation. If you happen to visit our taproom in Northwest Portland during regular working hours, you may catch her brewing your next favorite beer or cider – give…