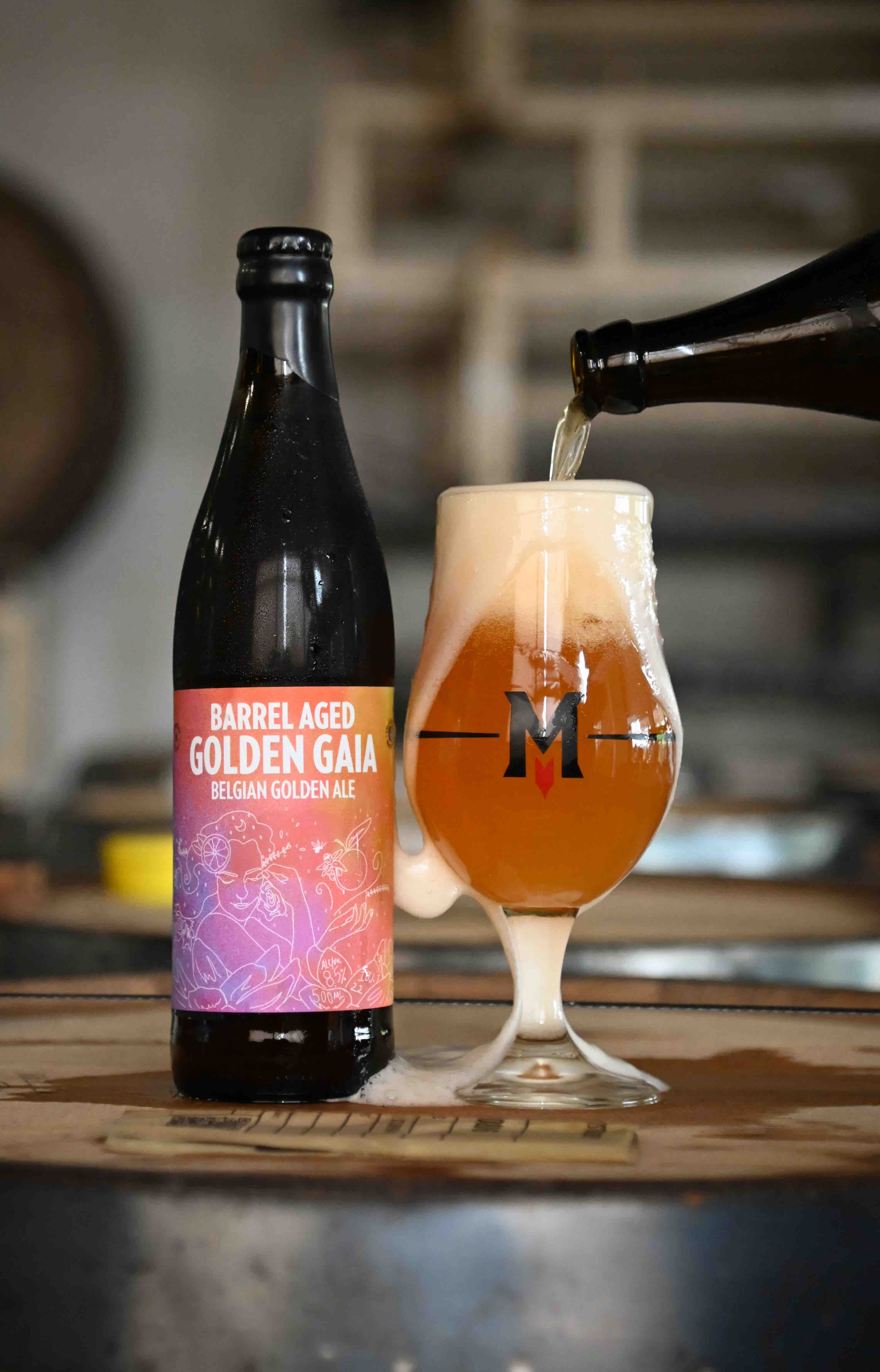 image of Barrel Aged Golden Gaia courtesy of Migration Brewing
Two new beer releases from Migration Brewing arrive in time for the extended Independence Day Weekend. Barrel Aged Golden Gaia, a barrel-aged version of Golden Gaia that was released earlier this year to support SheBrew, has been bottled and kegged. Plus, Hop Fire Vol. 2 makes its debut on draft.
Barrel Aged Golden Gaia is an 8.5% ABV strong, golden, Belgian-style ale that's fruity and complex, yet approachable to many different palates. Look for a characteristic spiciness from Belgian yeast and a highly attenuated dry finish.
In brewing this beer, Migration Brewing took a portion of its Golden Gaia, its SheBrew collaboration beer brewed with Little Beast, and fermented it in neutral white wine barrels with Sauvignon Blanc must. Migration is making a $1,000 donation to She Brew to help them empower further generations of female brewers.
Hop Fire Vol. 2 is an evolution to Migration's ongoing Hop Fire program. It is light golden in color, with just enough malt backbone to support the hefty lifting of hops. Six pounds per barrel were used in the dry hop contribute to an enormous bouquet of tropical fruit running the gamut of mango, green papaya, passionfruit and notes of tangerine. Hop Fire Vol. 2 sits at 8.5% ABV and 87 IBUs.
About The Author
DJ
D.J. is a Portland, Oregon based writer that spent his formative years in the Midwest. With over 25 years under his belt of drinking beer at festivals across America and the world, he has developed a strong appreciation and understanding of craft beer and the industry that surrounds it. He can be found in any of the great breweries or beer bars that make Portland the best beer city in the world. His writing can also be found in the archives of Northwest Brewing News and can be followed on Twitter and Instagram at @hopapalooza.