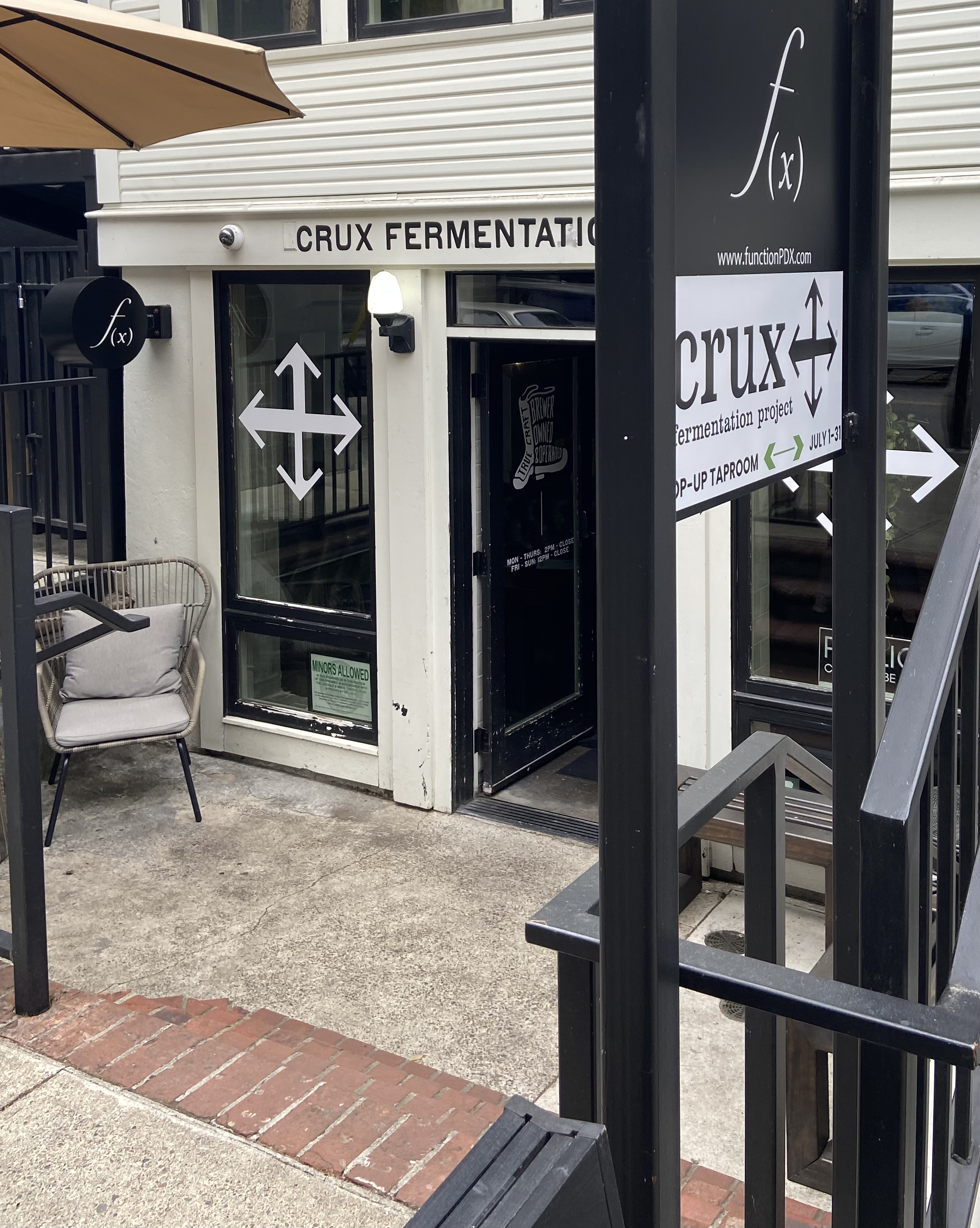 Crux Fermentation Project takes over as the resident brewery for the month of July at Function PDX.
As we enter the month of July, Function PDX has new brewery taking up its monthly residence with Crux Fermentation Project. The Bend brewer has sent up a handful of beers not normally served outside of its taproom, just for us here in Portland.
This list of beers from Crux includes six rotating draft beers and an offering of beers in both cans and bottles. Function PDX is even offering a custom build your own 6-pack of Crux's 12oz can offerings.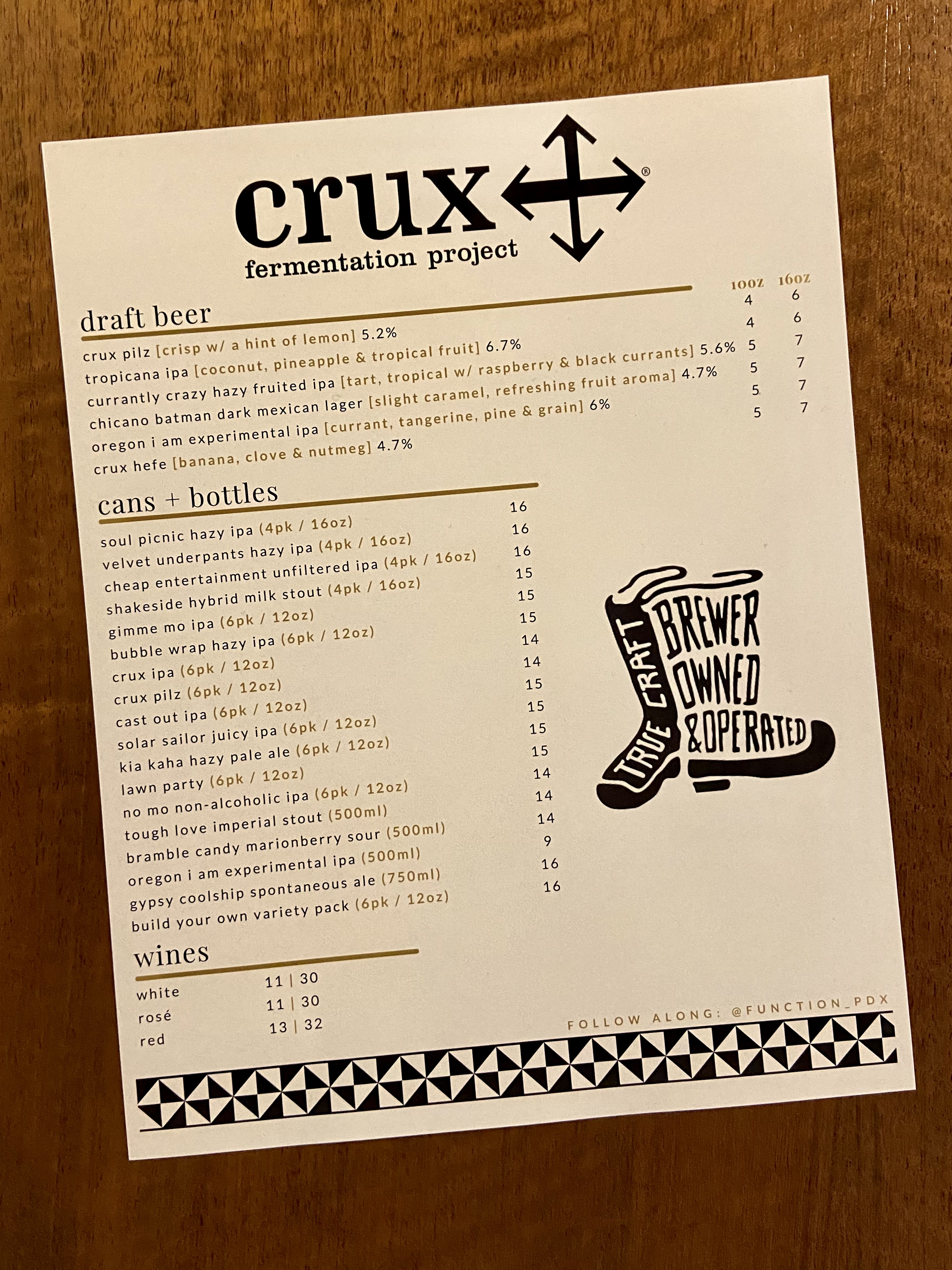 The opening Crux Fermentation Project beer list at Function PDX.
Since Thursday's launch, Function PDX has already blew through kegs of Chicano Batman Mexican Lager and Oregon I Am Experimental IPA. The most recent tap list at Function PDX features the following beers.
Crux Pilz
Tropicano IPA
Currantly Crazy Hazy Fruited IPA
Fernando Valenzuela Mexican Lager
Bramble Candy Sour
Crux Hefe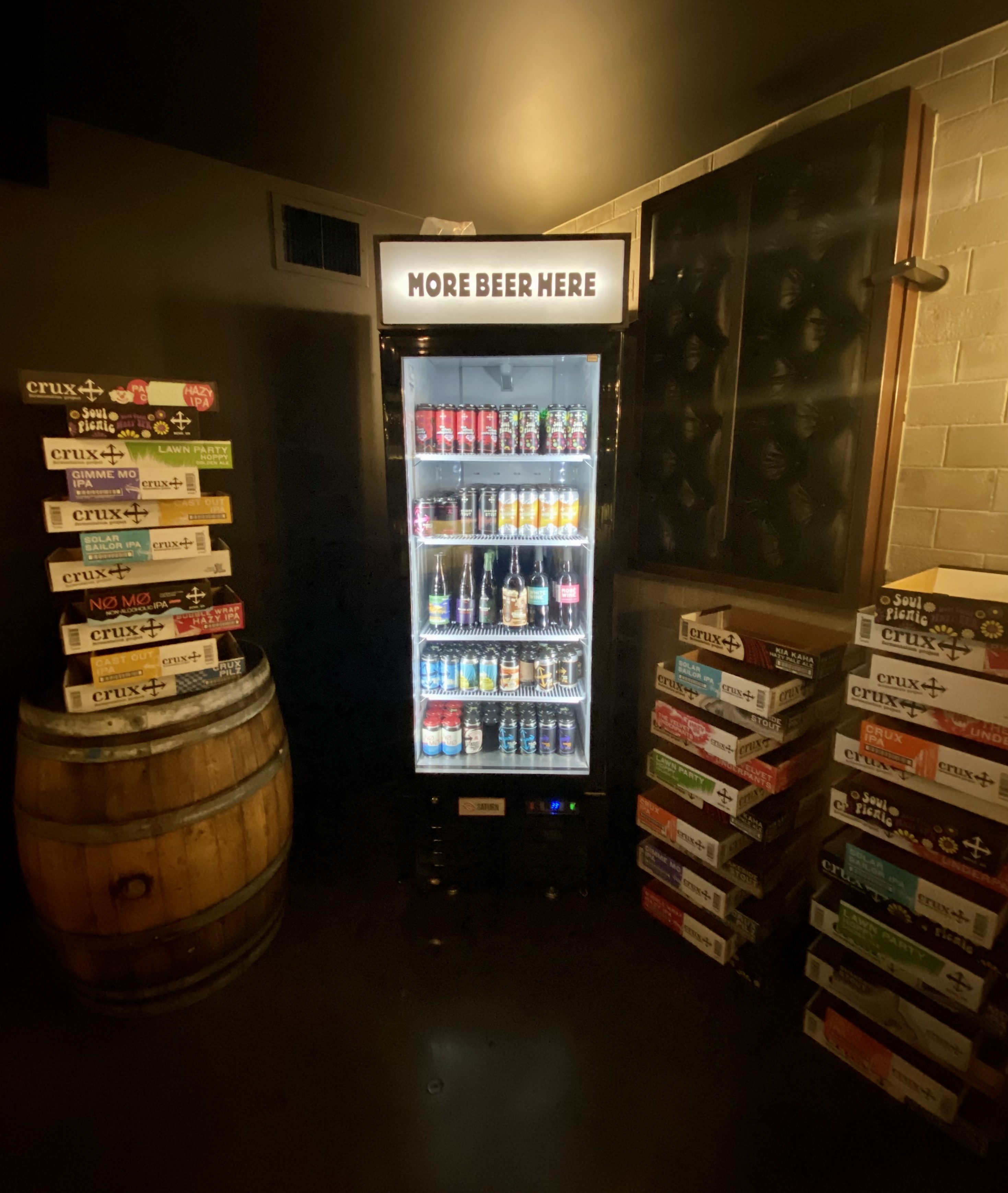 Plenty of beer to go from Crux Fermentation Project at Function PDX during the month of July.
If beer is not your preference, Function PDX will also be serving wine from Crux. Yes, Crux also produces their own wine! Look for wine by the glass or bottle in Red, White, and Rosé options.
Joining Crux in July is Eater Box, artfully designed and curated Charcuterie boxes that are available for purchase each day. Plus, the Eater Box team will be on-site assembling goodies on the back patio during the weekends.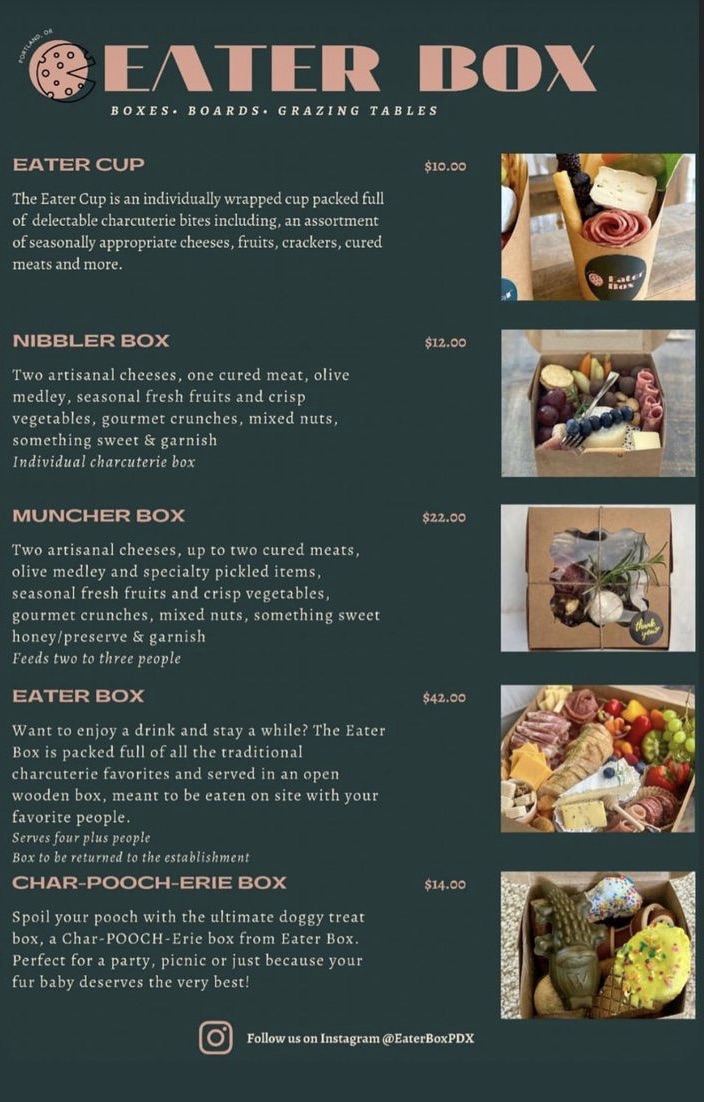 Function PDX is open Monday – Thursday from 2:00-8:00pm; Friday – Saturday from Noon-10:00pm and Sunday from Noon-8:00pm. Minors and well-behaved pups are welcomed from open to 8pm every day.
When the calendar flips to August, fellow Bend brewer, Boss Rambler Beer Club will be taking over Function for the month.
Function PDX
919 NW 23rd Ave,
Portland, OR 97210
About The Author
DJ
D.J. is a Portland, Oregon based writer that spent his formative years in the Midwest. With over 25 years under his belt of drinking beer at festivals across America and the world, he has developed a strong appreciation and understanding of craft beer and the industry that surrounds it. He can be found in any of the great breweries or beer bars that make Portland the best beer city in the world. His writing can also be found in the archives of Northwest Brewing News and can be followed on Twitter and Instagram at @hopapalooza.