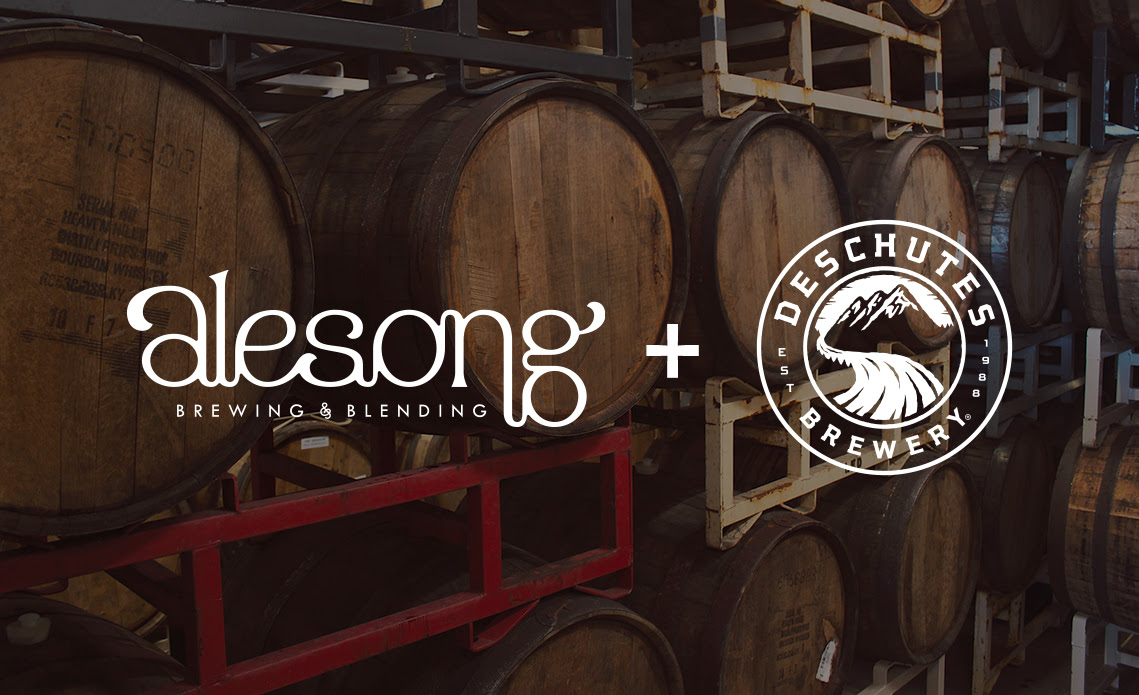 It's been some time since Alesong Brewing & Blending has hosted one of its popular Alesong & Friends events. But this is about to change when the Eugene brewer will present Alesong & Friends: Deschutes Brewery taking place on Sunday, January 23rd with two, limited sessions.
For this upcoming Alesong & Friends, the team at Alesong welcomes Ben Kehs from Deschutes Brewery! He will be joining Alesong's Brian Coombs in an educational discussion about the two breweries respective barrel programs and guiding a tasting through a collection of barrel-aged beers from each brewery. This tasting will be highlighted by the soon-to-be-released collaboration with Deschutes, Maskerade, a Belgian Dark Strong aged in brandy and bourbon barrels.
Alesong & Friends: Deschutes Brewery takes place on Sunday, January 23rd with two, limited sessions at Noon and 3:00pm. The seven beers will be paired with a curated cheese and charcuterie board to be shared between two people.
Tickets are $40 per person but are sold as a pair for $80 and can be purchased here. Therefore you too will have to have a friend! Seating will be outside on Alesong's heated patio as they will accommodate parties of 2-6 people.
Alesong Brewing & Blending
80848 Territorial Hwy
Eugene, OR 97405
About The Author
DJ
D.J. is a Portland, Oregon based writer that spent his formative years in the Midwest. With over 25 years under his belt of drinking beer at festivals across America and the world, he has developed a strong appreciation and understanding of craft beer and the industry that surrounds it. He can be found in any of the great breweries or beer bars that make Portland the best beer city in the world. His writing can also be found in the archives of Northwest Brewing News and can be followed on Twitter and Instagram at @hopapalooza.